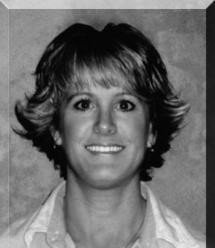 Played on Carrollton High School's junior varsity team as a freshman and scored 300 points.
She was the starting point guard on the varsity for the next three seasons and scored over 1,000 points in her career.
She also set records for assists and steals.
Gnatkowski earned All-Conference and All-Area awards three consecutive years, and garnered all-state and all-America honors her junior and senior seasons.
She helped the Cavaliers to the Class C state title her senior year when Carrollton went 28-0.
She also excelled in track, softball and volleyball for the Cavs, including winning the 110 and 220 yard hurdle events at the Herb Korf Meet. She was awarded a four-year scholarship at the University of Michigan – the first full-ride ever given to a women's basketball player. She was the starting point guard for four years for the Wolverines and set records for steals and assists in a game, season, and career.
Gnatowski received the MVP award her junior year. After her senior year an award, the "Lori Gnatkowski Hustle Award," was named in her honor.
She ended up playing professionally in Australia.