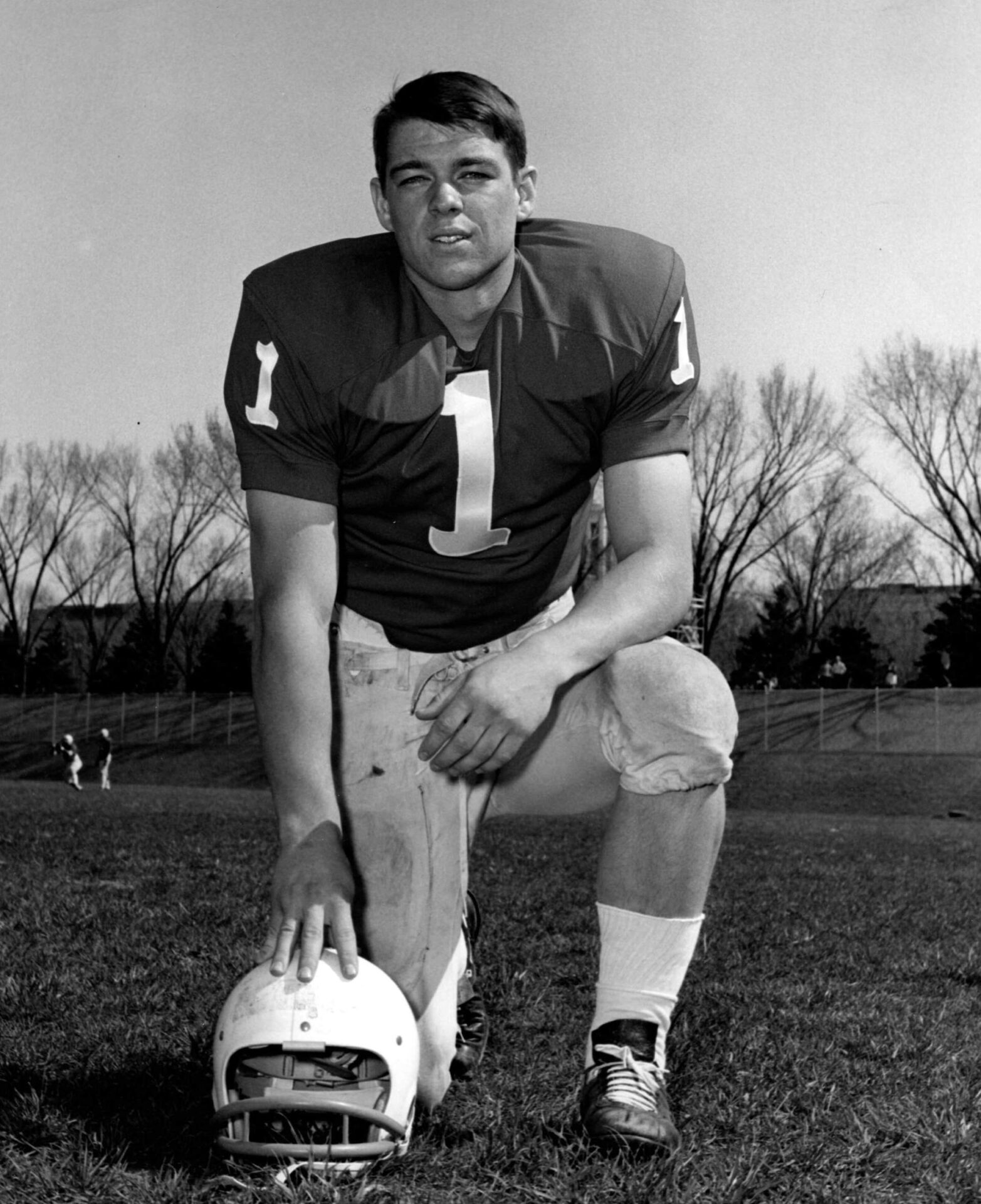 John Decker HOF 2022John Decker led Arthur Hill High School to the Saginaw Valley League football championship in 1966, graduating with seven varsity letters. Decker also starred in basketball and track for the Lumberjacks. In 2014, Decker was selected as a member on the MLive All-Time Arthur Hill football team.
Decker received an athletic scholarship to play football at the University of Nebraska, where he was a member of the undefeated freshmen football team in 1967. He went on to be a three-year varsity letter winner for the Cornhuskers, whose overall team record was 26-6-1 during his career. His Nebraska career was highlighted by a 19-game undefeated streak and the 1970 National Championship. Nebraska also won two Big Eight Football Championships and was the 1968 Sun Bowl and 1971 Orange Bowl Classic champions.
Decker was named arecipient of the 1970 Big Eight Scholar-Athlete Medal and a NCAA Postgraduate Scholarship in 1971.
Decker graduated from the Duke University School of Law and worked for Braun Kendrick. After retiring from Braun Kendrick, Decker took a job at Saginaw Valley State University in 2014, serving as the associate vice president and general counsel.Decker took over as the SVSU athletic directorin 2018 during an NCAA investigation. The penalty after the investigation included a fine and four years of probation. The Cardinals were also forced to vacate wins in 15 different sports between the 2013-14 and 2017-18 seasons.
Decker retired as the SVSU athletic director after the 2021-22 school year. During his time as the AD, Saginaw Valley finished second in the President's Cup, giving to the top overall athletic program in the Great Lakes Intercollegiate Athletic Conference. The Cardinals also finished 23rd in the nation in the Learfield Cup, given to the top overall athletic program in NCAA Division II.
Decker hired nine new head coaches at SVSU and added a 20th sport, women's lacrosse. Upgrades to SVSU facilities during Decker's tenure included a new video scoreboard at Wickes Stadium, the addition of artificial turf to the soccer/lacrosse field, the replacement of the football field turf, resurfacing of the outdoor tennis courts and replacing the flooring in the basketball and volleyball arenas.