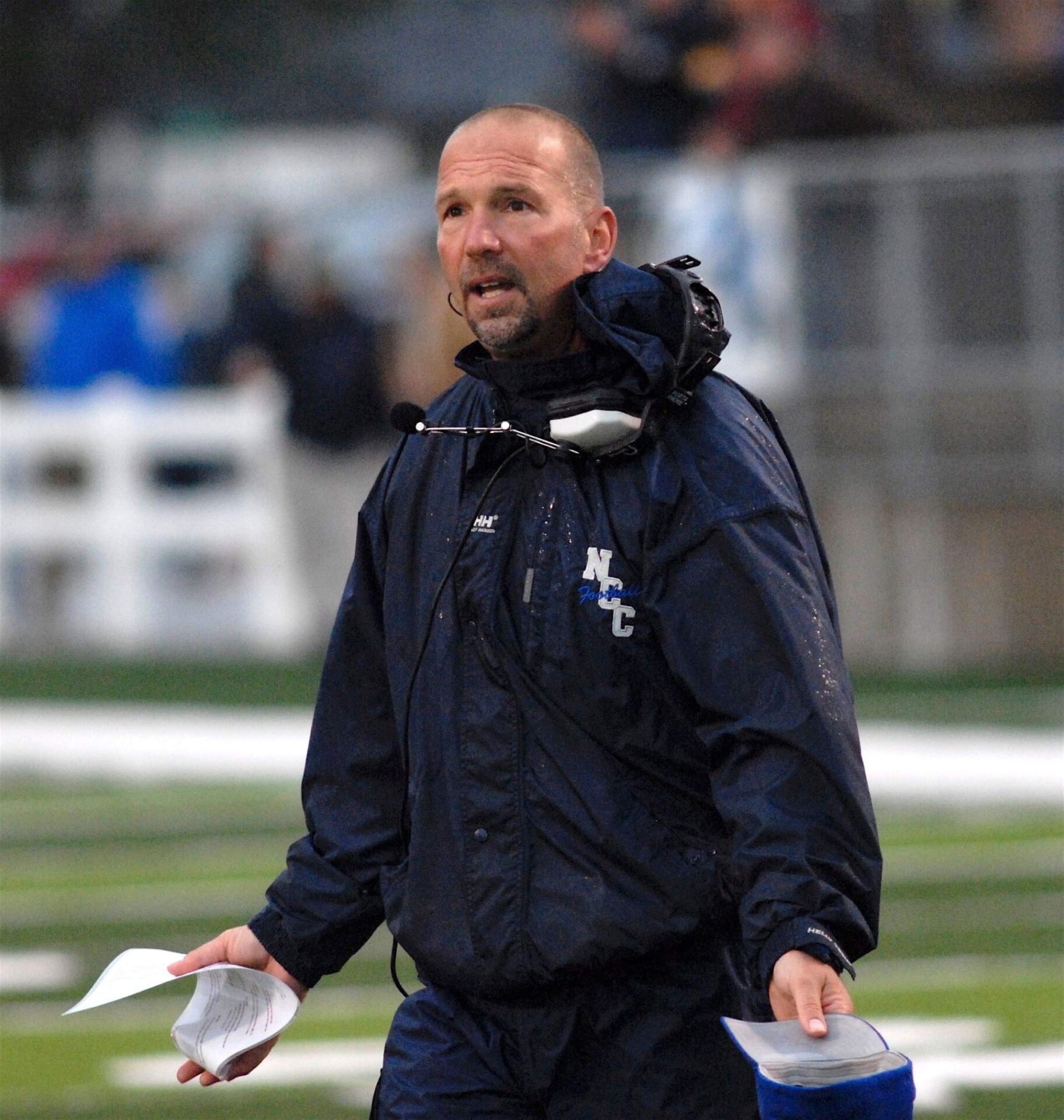 Mike Boyd joins his father, Leo "Smokey" Boyd, (2002) and his uncle, Patrick "Pat" Boyd (2009) as the third father-son and first uncle-nephew inductees for The Saginaw County Sports Hall of Fame. The 1978 Saginaw SS.Peter and Paul graduate participated in football, basketball and track for the Crusaders. He was coached by his father at the varsity level in all three sports, earning nine varsity letters during his prep career.
On the basketball court, Boyd came off the bench as a junior and started as a senior when the Crusaders finished state runners-up after advancing to the Class C state championship game in both 1977 and 1978. Boyd competed in the shot put, discus, pole vault and 400-yard relay and was a state qualifier in the discus as a senior. During his three years as the starting quarterback, Boyd led the Crusaders to a 20-8-1 record, including a semifinal berth in the 1977 state playoffs. SS. Peter and Paul'sdefeated Almont in the Class C regional, before falling to a strong West Iron County team in the semifinals. Boyd finished his prep career with more than 3,000 passing yards. He was named to the Associated Press All-State team following his senior season.
Boyd attended Central Michigan University for one year before transferring to Alma College in 1979. He would go on to quarterback Alma from 1979 through 1982, where his 4,127 yards of total offense ranks 13th in the Scots' record book. His 11 touchdown passes in 1982 rank 16th. He also has the second and third longest touchdown passes in school history with 86 and 80 yards respectively. His five interceptions in 1980 are tied for the third fewest in a season.
Boyd joined the coaching staff at Nouvel Catholic Central in 1990 as an assistant coach, later taking over as the head coach for the Panthers when his father retired following the 1999 season. During his time as an assistant coach, the Panthers went 71-32. From 2000 through 2009 Nouvel captured nine consecutive district titles and five regional championships. After losing a heartbreaker in the 2003 Division 6 state finals, the Panthers would capture back-to-back Division 6 championships in 2006 and 2007.
The Panthers would make it back to the state finals two more times under Boyd, winning the Division 7 championship in 2011, then losing in the 2017 Division 8 finals. Boyd retired after the 2018 season with a 174-47 record, including seven undefeated regular seasons. His final playoff record is 43-14 during 17 postseason appearances. He led the Panthers to 12 district championships and seven regional titles. Boyd, who was named to the Michigan High School Football Coaches Hall of Fame in 2019, was the AP Division 6 Coach of the Year and Detroit Lions Coach of the Week in 2006.