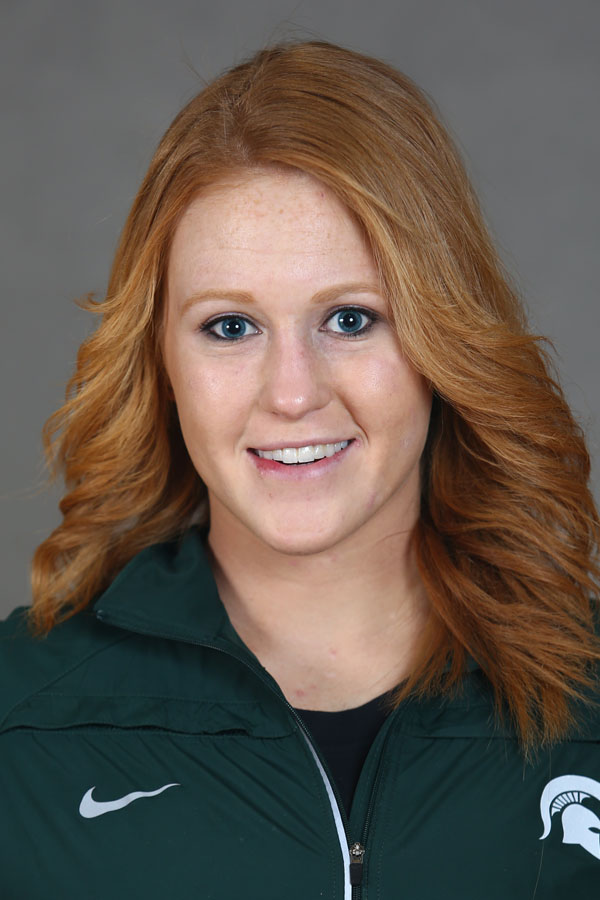 Nicole Bade was a three-sport athlete at Frankenmuth High School, earning11 varsity letters in volleyball, basketball, and track. In volleyball, she helped lead Frankenmuth to a Class B state quarter-final finish in 2005 and 2007. Nicole finished third in the State of Michigan for the "Miss Volleyball"title her senior season. She was a three-time All-State selection including first-team All-State honors in 2007 and a two-time Saginaw News Dream Team Selection.Nicole receivedfirst team All-Region, firstteam All-Area, first team All-TriValley Conference, first team All-Conference, and All-State Academic honors all four years. She was a three year captain for the Eagles andholds Frankenmuth records for career kills, season kills, and kills in a best-of-5 match. In basketball, Badewas an All-State fifth team selection in 2006 along with All-State Academic honors all three years. She was a two-time Saginaw News All-Area first team selection,a three-time first team All-Conference pickand was named captain her senior season.
In track, Nicole earned All-Region and All-Conference awards and was named captain her senior season. Although Nicole excelled in multiple sports, her first love was ice hockey. She participated in boys' travel hockey where she mostly played center. During her freshman year of high school Nicole was selected to participate at the U.S. Olympic Development Program in Rochester, NY. Following her graduationfrom high school, Nicole was offered a spot on the Michigan State Universitywomen's hockey team and finished 3rdin the nation for the Spartansin 2009. Unfortunately multiple concussions forced her to leave the sport.
Nicole quickly pursuedthe Michigan State University Rowing Teamand walked on, where shecompeted for four seasons, earned a full athletic scholarshipand made two appearances to the NCAA National Championships.Bade saw action in thevarsity eight boats during her four seasonsand captured a gold medal at the Big Ten Championship in 2011 when the Spartans took first place in the race with a time of 6minutes 17 seconds witha 3.41 second margin of victory over Ohio State. Nicole's varsity eight boat qualified for the NCAA Championships in Sacramento, California where they advanced to the Grand Finals. Her boat finished 6thin the country that year.Nicolereceivedthe Most Outstanding First-Year Rower Award in 2010and was named captain her senior season. Nicole and her husband Jon currently reside in Frankenmuth with their two year old daughter Claireand their second child due in January.