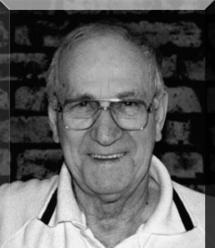 *He set the standard in hurling the softball where he spun a whopping 127 no-hitters throughout his career, which began in 1936 at the age of 16, and ended in 1976.
*One of the highlights for his career, however, came in the U.S. Army where he served during World War II. Minnis played a game in the summer of '45 in Paris, France, in front of Gen. George Patton against President Dwight D. Eisenhower's team.
*"Blackie," who played for more than 35 teams, had many perfect games in his career including a seven-inning contest where he struck out all 21 batters.
*In 1946, he tossed three straight no hitters one evening at Hoyt Park.*He was inducted into the Michigan Amateur Softball Association's Hall of Fame in 1983 – the first Saginawian to earn such an honor.